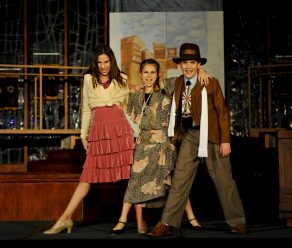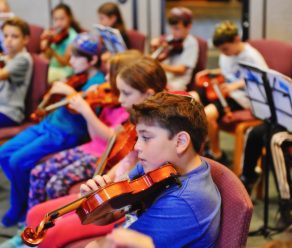 ---
Art and Music
Visual Art
Pressman Academy believes that the Arts are an essential component of a complete curriculum.  The goal of the arts department is to promote creativity, self-expression, and excellence in the arts.
At each grade level, students are exposed to the visual arts through hands-on experiences as they learn about their artistic heritage, work to develop skills in a wide variety of mediums, including digital art.  Visual Arts are taught both as a discipline by a dedicated art educator and integrated within classroom curricula.  In addition, our facility offers an art studio and a kiln.
Music
Music is an essential component of our curriculum.  We teach general music education and Jewish/Hebrew singing to our students.  Our Gesher through third grade music program is hands-on and designed to bring out an appreciation and love of music in each child.  In fourth and fifth grades students learn to play violin and read music. Our middle school music program is elective based and allows opportunities for composition, instrumental music and choir. Music is enjoyed and integrated into all of our wonderful milestone class celebrations.
Middle School Musical
Each spring the Middle School puts on a musical production for the entire community.  Past productions have included "Annie", "Hairspray", "Oliver", "Grease", "Guys and Dolls", and "Legally Blonde". The Middle School performing arts program is vital to the growth of the "whole child." Responsibility, leadership, teamwork, confidence, and self-awareness are just a few of the building blocks reinforced through this experience. This journey offers a quiet child scripted structure and technique to work from, while developing new skills and confidence. It offers a more outgoing child an opportunity to be heard and seen within a realm that is safe to experiment. The most beneficial aspect of this program is that it offers our students the opportunity to learn more about themselves, their talent, and their immeasurable potential.  These life lessons will carry through to their academic learning, relationships, and decision making.