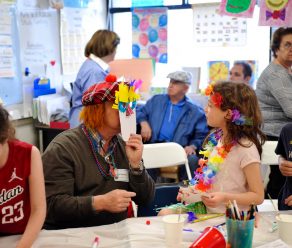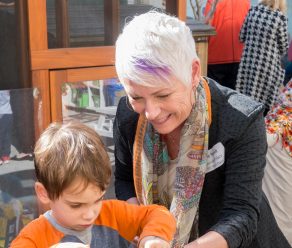 ---
Grandparents @ Pressman
Grandparents are a vital part of our lives and of the Pressman community.
G@P (Grandparents at Pressman) strives to organize and strengthen the Grandparent community at our school. G@P is dedicated to connecting and partnering with Temple member, local and out-of-town grandparents for special occasions and throughout the school year and will achieve this through three focus areas:
1)    Communication – via Grandparent specific newsletters and providing learning opportunities that mirror what the students are experiencing in school.
2)    Connection – through networking and social events, Generations and Grandparents Day and our Grandparent Council
3)    Commitment – through volunteer opportunities in the library, classrooms, and holiday programs, through participating in school programs during the year and by investing in our community financially.
If you would like more information about how you can get involved, please contact Emily St. Lifer, Advancement Manager at estlifer@tbala.org or 310-652-7354 x 225.