---
Parenting Institute
Raising children is an immensely rewarding experience for parents.  It can also be a challenging and complex task, which may raise many issues, concerns, and questions for parents.  The Parenting Institute is dedicated to providing education to parents, both on an individual and a group level.  The Parenting Institute programs are designed to support parents, give them access to information, and help guide them in raising their children.  The programs and classes are also dedicated to incorporating the principles of education and psychology with Jewish philosophy.  The Parenting Institute works in partnership with the other support services in the Academy, including the Counseling Center, in an effort to best serve the needs of our parent body.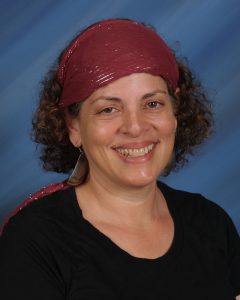 Sari Abrams has been an educator at Pressman Academy for 17 years. During that time she has served in a variety of roles including lead teacher in the ECC, Parent and Me facilitator, and Parenting Institute Coordinator. For the past 3 years she has served as the Director of Parent and Child Education. In this role she teaches parenting classes, meets with parents individually to address questions and concerns around parenting, provides parenting resources to all the parents in the Academy and, along with other members of the Student Services Department, facilitates programs and education for parents.
Sari studied Psychology both as an undergraduate and graduate student and holds a Master's in Clinical Psychology, with an emphasis on Child Development. She recently completed a fellowship with The First 36 Project, a professional development program for educators working with parents of children ages zero to three.
Much of Sari's expertise around parenting derives from her experience in "the field" as she has raised three boys who are now 28, 24 and 16!