---
Leadership
Dr. Erica Rothblum, Head of School
Dr. Erica Rothblum received her Ed.D. in Educational Leadership from UCLA. She holds an MA degree in Teaching from Loyola Marymount, a California Multiple Subject Teaching Credential, and a Bachelor of Arts in American Studies from Barnard College. Prior to working at Pressman Academy, Erica was a Teach for America Corps Member; taught in both the suburbs of Boston as well as at Camino Nuevo Charter School in Los Angeles; and worked as the Director of General Studies and then as the Head of School at Beth Hillel Day School in Los Angeles. While at Beth Hillel,  the school became known and recognized for its math education, commitment to professional development, and Judaic Studies/art integration curriculum. In addition to her full-time commitments in schools, Erica has served as a peer coach, lead teacher, grade level chair, mentor teacher and as a teaching supervisor at the American Jewish University. She is thrilled to be at Pressman Academy, where excellent academics and a commitment to Jewish values merge to create the future generations of leadership.
Michelle Barton, Elementary School Principal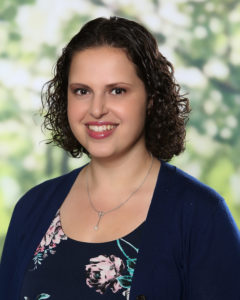 Michelle earned her B.A. in Jewish Studies and Political Science from UCLA and has a California Multiple Subject Teaching Credential from the DeLeT program at Hebrew Union College. She is currently pursuing a Doctorate in Educational Leadership at UCLA. She is a Pressman alumna and has worked at Pressman since 2009, serving as an Assistant Teacher, Third Grade Teacher, and Literacy Coordinator prior to becoming Elementary School Principal. As a student at Pressman Academy, Michelle developed a love of learning and a strong Jewish identity from an early age; she hopes to help recreate that experience for future generations and is committed to fostering a warm, nurturing, and engaging environment for all students.
Inez Tiger, Middle School Principal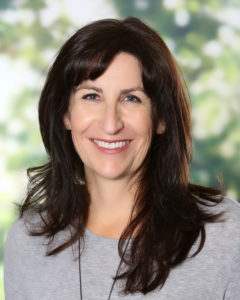 Inez received her Bachelor of Education degree from the Johannesburg College of Education, South Africa and her Masters in Marriage and Family Therapy from Pacific Oaks College in Pasadena.  She taught in the elementary school for 10 years and then in the middle school as a Counselor and Life Skills teacher. She has been the Middle School Principal for four years and loves being an Advisor and Council teacher. She is a recipient of the Milken Educator Award and is a certified Council trainer. Inez loves listening to students' stories and enjoys connecting with them as they journey through middle school. Her motto is from Maya Angelou: "I've learned that people will forget what you said, people will forget what you did, but people will never forget how you made them feel."
Laura Notowitz, Interim Judaic Studies Principal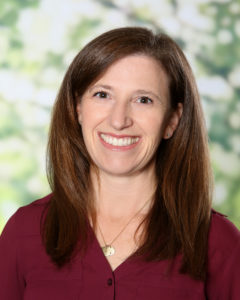 Laura Notowitz earned her Master of Arts in Education and Bachelor of Literature in Hebrew Letters from the American Jewish University where she was recently honored with the Mickey Weiss Outstanding Alumni Award. She holds a B.A. in Human Development and Judaic Studies from UC San Diego and spent her junior year studying at the Hebrew University in Jerusalem where she was a JESNA Lainer intern for Jewish education.  Laura joined Pressman Academy in 2011 and has been teaching Middle School Judaic Studies and Advisory, and is now honored to serve as Interim Judaic Studies Principal.  Prior to Pressman, Laura spent nine years at Milken Community Middle School where she taught seventh and eighth grade TaNaKH, and developed the Advisory and T'fillah programs.  Laura has served as a teaching supervisor and mentor at the AJU and the DeLeT program at Hebrew Union College.  Laura and her husband have three children who are students at Pressman Academy.  A day school graduate herself, Laura is excited to share her love of learning and passion for Judaism with the Pressman community.

Angie Bass, Early Childhood Director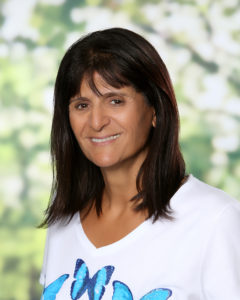 Angie has been an Early Childhood Director for 26 years and is currently pursuing her M.A. in Early Childhood Education from Pacific Oaks College. In the past several years she has brought many new initiatives to the early childhood program including Hebrew Immersion, Outdoor Classroom, Hallway Projects, yoga and meditation for children and staff, and monthly nature trips. She has presented at several professional conferences including the NAEYC (National Association for the Education of Young Children). Angie is currently the President of the Early Childhood Directors Network for the BJE. Angie's time at Pressman has been filled with growth, play, and love; she considers it a blessing to be part of the Pressman school family.
Michelle Porjes, Director of Student Services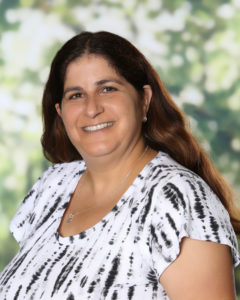 Michelle received a Bachelors of Arts from UCLA in Psychology, a Master of Arts degree from the University of Denver in Educational Psychology and a Master of Arts and Educational Specialist Degree in School Psychology from the University of South Florida. Michelle is a licensed educational psychologist and credentialed school psychologist in the state of California.  Before coming to Pressman, Michelle worked in a variety of educational settings in Denver and Tampa.  Michelle specializes in consultation, program development, and home-school collaboration. She began her Pressman career as "Coach Michelle" in September of 1995 and has seen the school develop and flourish in numerous ways.  Michelle loves working with the children of Pressman Academy and the highlight of her day is recess with the second through fifth grade students.
Rabbi Chaim Tureff, School Rabbi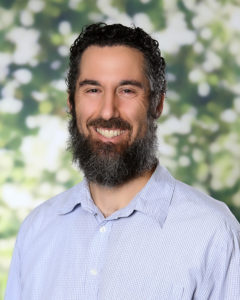 Rabbi T. graduated from the University of North Carolina-Chapel Hill with Honors and Distinction in History with a focus on African-American and Jewish-American History, writing his Honors Thesis on the relationship between African Americans and Jewish Americans. He received his MA in Elementary Education from Columbia University. He studied in numerous Yeshivot before receiving Smikha while studying with Chabad and Rabbi Sholom Rodal and Rabbi Daniel Channen. He is currently pursuing his Ed.D in Jewish Education from Gratz College. Chaim is a certified EMT, has his Clear Multiple Subject Teaching Credential for grades TK-12th and has a 4th degree Black Belt in Hap Ki Do, Tae Kwon Do, and Ho Shin Moo Do. He was named on the Mensch List from the Jewish Journal. He is grateful for the opportunity to teach Torah every day.
Sarah Tannenbaum, Director of Operations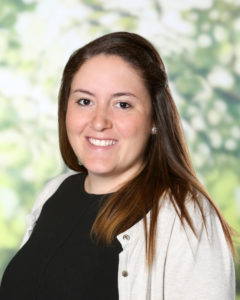 Sarah received a Bachelor of Arts in Sociology and Media Studies from the University of California at Berkeley, and went on to earn her California State Teaching Credential from DeLeT (Day School Leadership Through Teaching) at Hebrew Union College, Jewish Institute of Religion in Los Angeles.  Since beginning her work at Pressman Academy in 2008, Sarah has had the opportunity to work with many different grade levels and subjects from 2nd grade general studies to middle school math to her current role as the Director of Operations. Sarah grew up in Los Angeles, attending Adat Ari El, a school much like Pressman Academy, from Kindergarten through 5th grade.  This experience instilled in her a love of Jewish learning and a feeling of comfort when surrounded by a warm Jewish community. The genuine camaraderie at Pressman Academy makes it feel like home.
Erica Huls, Director of Educational Technology
Erica received her Bachelor of Arts degree from Augsburg College in Minneapolis, MN with a degree in English and Mass Communication.  Erica hails from a long-line of educators, and spent her first three years post-grad working for a non-profit Theatre Education company before returning to school to get her Master of Science degree in Educational Technology. Following graduation, Erica worked as a technology aid in Minnesota, consulted with various private schools as a technology consultant and spent a brief stint at CalTech in Pasadena before coming to Pressman Academy in September 2013.  Erica loves coming to work every day and has not given up hope that by surrounding herself with so many native-speaking Hebrew teachers she will still be able to learn another language!
Lesley Bloom, Admission Director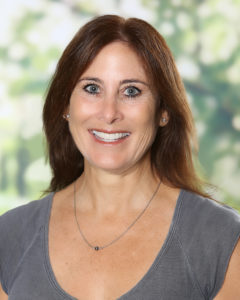 Lesley received her Bachelor of Arts degree in Early Childhood Education from Cal State University of Northridge and began working at Pressman Academy as the part- time Resource Development Coordinator in 2007. One year later she became the coordinator of the Annual Gala and in 2009 she was hired full time for the Day School Admission Director position. In addition to being the mother of three beautiful children, Lesley sits on the Board of the Connecting to Cure Crohn's and Colitis Organization. Lesley truly loves being a part of the Pressman family.
Hilary Hellman, Director of Advancement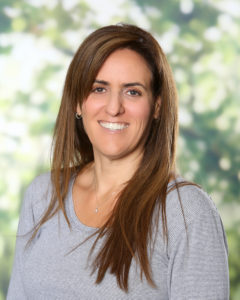 Hilary is a native Angelino and received her Bachelor of Science degree in Communication Studies from New York University and her M.F.A. in Film Production from Loyola Marymount University. After working for several years in film development, she sought a more rewarding career in the non-profit sector. Most notably, she worked in the Advancement Department at the Center for Early Education for 10 years. Having grown up attending Hillel Hebrew Academy and Camp Moshava, she is excited to be working to grow and support this vibrant Jewish community. You may catch a glimpse of her on Sundays visiting patients at Cedars-Sinai with her dog Bamba.

Elham Makabi, Business Manager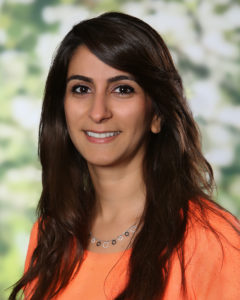 Elham earned her Bachelor of Science in Business Administration: General Financial Management from University of Southern California – Marshall School of Business.  Prior to joining Pressman Academy in 2011, Elham began her career as a consultant at Deloitte and Touche, a global management consultancy, and then worked as a Senior Associate at Duff and Phelps, a global valuation and corporate finance advisory in downtown Los Angeles.  Elham's background in financial analyses and budgeting is a great asset to the Academy.  She has also held several leadership roles in various non-profit organizations.  Elham loves being a part of Pressman Academy and is passionate about making Jewish education affordable and possible for every child.